West Wales Tropics Basketball Club founded 2007
SWVL Senior Div 2 Champions 2009, SWVL U.16's Champions 2009, SWVL u.18's Champions 2008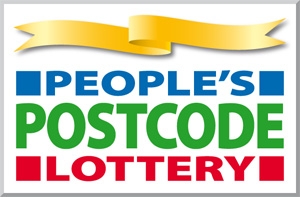 West Wales Tropics receive grant funding.... read more
West Wales Tropics 2012, by Kevin Trueman... read more
Important Information
West Wales Tropics Basketball Club have now moved to Narberth
Unfortunately there will be no senior team for the coming season - if you are interested in taking part in senior basketball and enough numbers can be generated then please let us know.
Please note Junior training times & location below which have changed from previous seasons - if you are thinking of coming for the first time please contact us to ensure that the session is still on as it is subject to change from time to time.
For boys and girls : beginners welcome
- First Session Free
Venue: Bloomfield Community Centre, Narberth
Aged 7 to 10: 11a.m. until 12.00p.m. - £3.00
Aged 11 upwards: 11a.m. until 1p.m - £5.00

Training sessions start from Sunday 21st September 2014
The West Wales Tropics were originally formed in 2007 as a Regional Team for the West Wales Basketball Association to offer an improved level of basketball for players in the region. In our inaugral season 2007 / 2008 we ran an u.18's team in The South Wales Valleys Basketball League. Following the success of the first season in 2008 / 2009 an u.16's and a senior team were also entered into their respective SWVBL leagues.
Although originally the team's players were selected from member clubs throughout the region the West Wales Tropics now operate as a standalone club open to everyone. Players from other clubs in the West Wales Region still make up the majority of players - there is no conflict between playing for the Tropics or any other regional clubs as they do not play in the same leagues. The Tropics offer players the opportunity to play at a higher level of basketball across South Wales than was previously possible within the region.
All of our home games are played within the normal training times on a Sunday and are open to anyone who wants to come along to spectate.
Come along and join in with the fun or come and support West Wales Premier Basketball Club.